Mercedes-Benz: MBUX
One glance is all it takes to see that the 2019 Mercedes-Benz A-Class is bringing a new generation of automobile to our Princeton dealership near Yardley. As it reaches American roads for the first time, this all-new model is redefining what it means to capture intuition and intelligence behind the wheel.
At the core of this innovative leap forward is MBUX: the Mercedes-Benz User Experience. Featured in the new generation of Mercedes-Benz compact vehicles, starting with the 2019 A-Class, MBUX focuses on intuitive controls with a comprehensive range of touchscreen input.
While seated in the cockpit, you'll find yourself surrounded by ergonomically positioned controls including a sprawling touchscreen, a touchpad in the center console, and Touch-Control buttons in the steering wheel. This setup is optimized for the perfect marriage of maximum control and minimum distraction.
As Simple as Speaking
Say goodbye to trying to memorize oddly worded phrases and commands, and say hello to a car that gets to know you. MBUX allows you to interact with your vehicle naturally, all starting with the phrase "Hey Mercedes." After that, simply speak to the interface like you would to anyone else, and watch as it follows your commands. Want to see MBUX in action? Now is the time to pre-order the 2019 Mercedes-Benz A-Class at our dealership serving Yardley.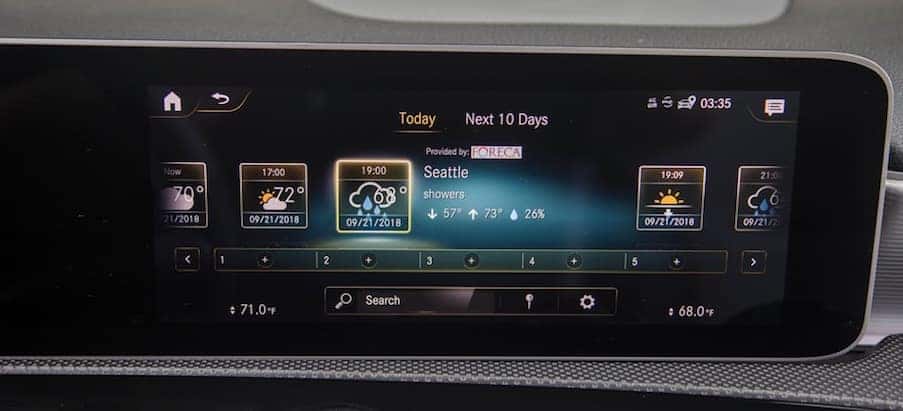 As you get to know MBUX, it also gets to know you. Thanks to artificial intelligence, this cutting-edge infotainment system is able to learn your habits and preferences to provide a catered experience that best suits your needs. As MBUX learns about you, you can expect the experience to become even more intuitive and seamless.
As MBUX rolls out to the all-new 2019 Mercedes-Benz A-Class and other compact models, we look forward to seeing our customers slide into the most intuitive vehicles on the road. For more information, or to schedule a test drive here at Mercedes-Benz of Princeton, be sure to contact us by calling (609) 771-8040 today.