How Long Does it Take to Charge an Electric Vehicle?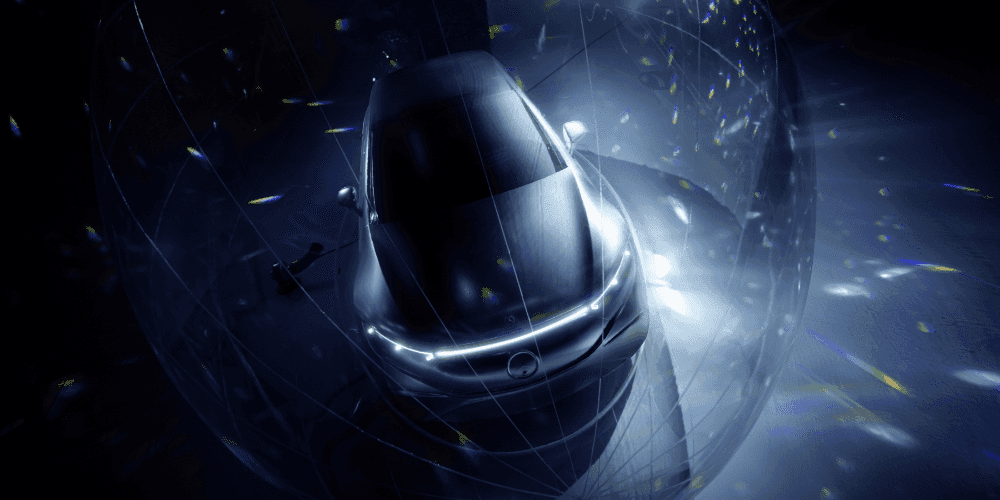 ---
If you've been considering purchasing an electric vehicle to make your Princeton commute more efficient and clean up your carbon footprint, you've probably asked yourself several questions. One of them might be, "How long does it take to charge an electric vehicle?" This is one of the most common inquiries among prospective EV owners, as one of the main concerns is how disruptive satisfying charging requirements might be.
With advances in technology and the availability of Level 2 chargers for home use, it's possible to get the job done pretty quickly in most cases. Hamilton drivers currently have three primary options for charging their EV or plug-in hybrid models – with two at-home solutions and one public charging station.
What are My EV Charging Options?
If you're committed to purchasing a new or used EV model from Mercedes-Benz of Princeton, you must be prepared for what owning one of these vehicles entails. We've listed the most commonly used charging methods below. Consider each carefully and whether these would provide any challenges in your life that you couldn't work around.
Domestic Outlet Home Charging (Regular Outlet)
Level 1 Charging
A normal grounded/three-prong 110V/120V charging outlet
Usually takes around 24 hours or more. 
Best for topping off if you've only used a small percentage of your battery power
Not recommended for full-time use because of the slow charging speed
Most home chargers offer 3.7 kW to 7 kW charging.
Installed Brand-Approved Domestic Charging
Level 2 Charging
Using ChargePoint HomeFlex Chargers receive up to 50 amps of power – ideal for overnight use.
Safe and cost-effective, using a dedicated circuit solely for charging
Rapid (usually 240V+) chargers – adds up to 30 miles of range per hour of charging time.
Qmerit can help schedule a licensed electrician to handle the installation.
These chargers refill the EQS battery from 10 to 100% in just under 12 hours.
DC Fast Public Charging
Charge on the go when you're in Mercer County. Most large retailers have options for rapid public charging stations.
These stations provide the fastest charging times available.
Go from 10% to 80% in about 30 minutes.
Some are powered by emissions-free renewable energy, providing completely carbon-free services.
New Mercedes-EQ and EQS owners receive free charging for two years at Electrify America's DC Fast-Charging stations.
Mercedes me Charge
Mercedes-Benz and ChargePoint combine to give drivers access to 60,000 charging stations nationwide.
Using the Mercedes me and ChargePoint applications, drivers easily find and activate a charging session
Mercedes me also provides Plug & Charge – plug the cord into your Mercedes electric vehicle and receive tons of updates and tips, including the cheapest times to charge at home, scheduled charging on automatic timers and track all your charging from one location.
If you'd like more information, a member of our team is standing by to assist you with any questions you might have regarding EV purchases.
Find the Right EV for You at Mercedes-Benz of Princeton
Now that you're aware of some of the more important points regarding the EV battery, charging procedure, and charging times, it's time to experience one first-hand. See us in person and take one for a spin – we can even help you practice plugging one in so there are no concerns when you drive your new EV home! To get started, apply for financing so we can help you sign and go when you come to our store!
Contact Us!