Why Buy Mercedes-Benz Courtesy Vehicle at Mercedes-Benz of Princeton?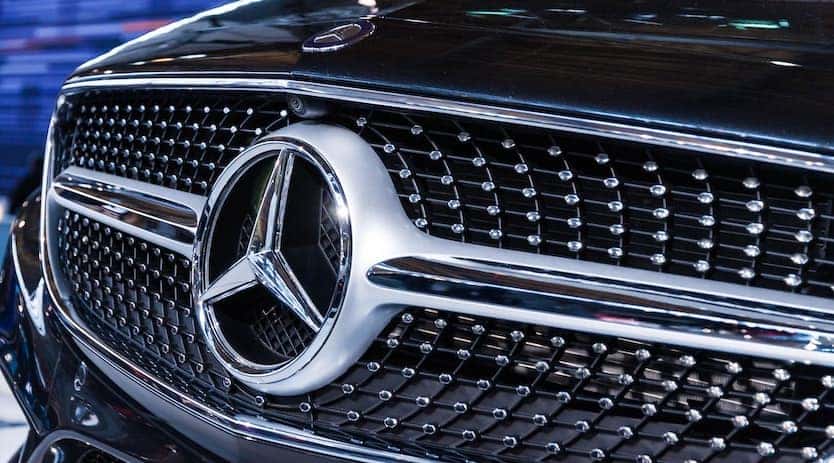 Have you been searching high and low for a luxury vehicle, but can't seem to find one in your preferred price range? Our Mercedes-Benz dealership near Princeton has the perfect solution: a Mercedes-Benz courtesy vehicle. Our retired courtesy cars are the perfect choice for Mercedes-Benz lovers on a budget. Whether it's an SUV, sedan, convertible, or coupe, you're sure to find a Mercedes-Benz courtesy vehicle that perfectly matches your needs and lifestyle in Princeton.
Purchase Your Mercedes-Benz Courtesy Vehicle near Princeton
You may be asking yourself: Why buy a Mercedes-Benz courtesy vehicle? Courtesy vehicles are driven by our service department customers while their current vehicle is in the shop. You can get behind the wheel with peace of mind knowing our courtesy vehicles are exclusively driven by fellow Mercedes-Benz admirers and are meticulously maintained by our certified service technicians.
Before being offered for sale, each Mercedes-Benz courtesy vehicle is subject to a rigorous reconditioning process that includes a full service. The advantage of purchasing a Mercedes-Benz courtesy vehicle is that they are discounted as if they were a pre-owned vehicle, but you can use Mercedes-Benz USA New Car incentives. We are proud to offer several Mercedes-Benz courtesy vehicle specials to help you keep your budget intact.
Surprising Benefits to Buying Used
When Hamilton drivers buy a lightly used courtesy vehicle, they know they're saving thousands on a used model with low mileage. However, there are other, lesser-known reasons to buy a used courtesy vehicle. A few reasons include:
Paying for less depreciation: When you buy a new vehicle, your model loses thousands when you drive it off the lot. When you buy a barely used vehicle, however, you don't have to pay for the depreciation. A courtesy vehicle can be the perfect compromise between buying used and new, and since you're getting nearly new quality with less depreciation, it can be quite a shrewd investment.
Paying lower premiums: Insurers determine your premiums based upon the statistical research they do. For some reason, the data suggests that new car drivers are more likely to get into an accident. When you buy a courtesy vehicle, you're buying a virtually new vehicle with the premiums of a used model.
Mercedes-Benz of Princeton Has An Amazing Selection of Loaner Mercedes-Benz Cars
Our Mercedes-Benz courtesy vehicles provide Mercer County drivers with a like-new vehicle at an affordable price. When it comes to your finances, there is no better option than a courtesy vehicle. Our Mercedes-Benz courtesy vehicles can be leased with new car leasing programs, are eligible for Mercedes-Benz Pre-Owned Certification, and have special finance rates. When you want to drive in the lap of luxury at an affordable price, Mercedes-Benz of Princeton is more than happy to help – trust us, we're worth the drive!
If you're interested in taking one of our Mercedes-Benz courtesy vehicles for a test drive, don't hesitate to contact us at our Mercedes-Benz dealership today. We can't wait to get you behind the wheel.