Which Mercedes-Benz Vehicles Are Best in Snow?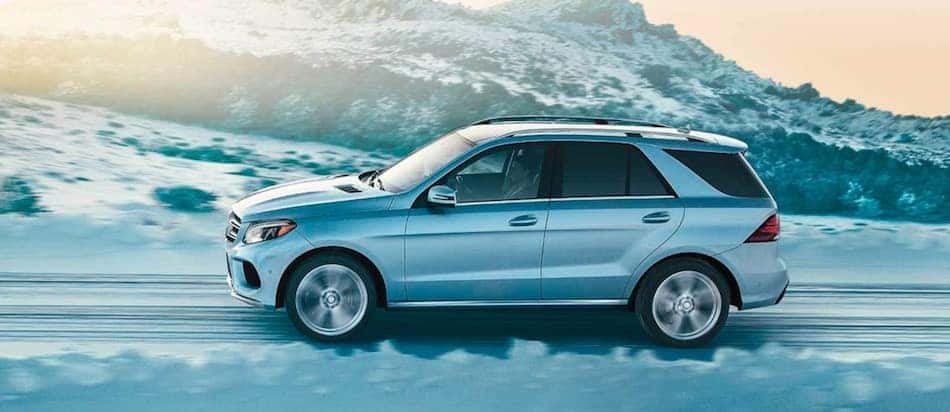 For drivers here in New Jersey, winter can seemingly change from balmy to frosty in the blink of an eye. As a result, shopping for a vehicle provides some very unique challenges. Of course, those dilemmas are nothing that you can't overcome with some help from the team here at Mercedes-Benz of Princeton serving Hamilton.
For year-round confidence, even when winter winds blow snow your way, the solution is the renowned Mercedes-Benz 4MATIC® all-wheel drive system. Designed to performance the luxury and grace of each Mercedes-Benz vehicle with the all-season confidence you deserve, 4MATIC® is among the most advanced all-wheel drive systems on the road today.
Choosing a Mercedes-Benz 4MATIC® Vehicle
To ensure you always feel confident behind the wheel, Mercedes-Benz offers a range of sophisticated SUVs that offer spacious cabins, cavernous cargo areas, commanding seating positions, and–you guessed it–4MATIC® all-wheel drive.
We suggest that Princeton and Hamilton area shoppers start their search with the Mercedes-Benz GLA SUV, Mercedes-Benz GLC SUV, or Mercedes-Benz GLE SUV if they're looking for the sporty capability of an SUV paired with the timeless luxury of the Mercedes-Benz nameplate.
Of course, Mercedes-Benz also offers this confidence for shoppers who aren't drawn to an SUV body style. Vehicles like the all-new Mercedes-Benz A-Class, C-Class, E-Class, S-Class, and CLA coupe. These models offer the same instantaneously responsive all-wheel drive options, all in a sophisticated package in which you might not expect it.
4MATIC® works by employing a fully-integrated all-wheel drive system that detects slippage as soon as it starts, automatically making corrections in real-time to ensure you always have optimum traction–even when the going gets tough.
Ready to get onto the road with confidence? Don't hesitate to contact Mercedes-Benz of Princeton by calling (609) 771-8040 today to come see 4MATIC® for yourself!